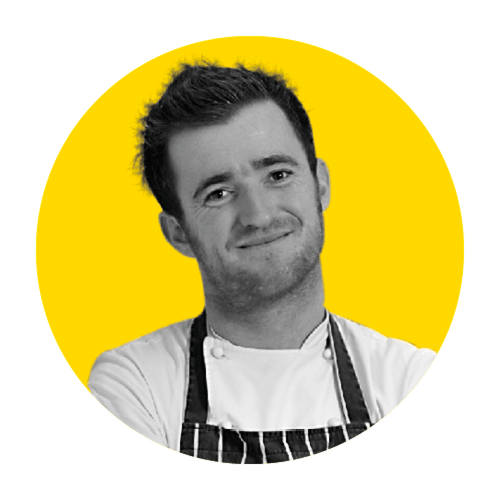 Jack Stein
Born in Cornwall, Jack began his career in the hospitality industry working as a kitchen porter at The Seafood Restaurant in Padstow, Cornwall, during the summer holidays. At 16, he moved to front of house. Jack went on to complete a BSc in Psychology and an MA in Ancient History at Cardiff University.
Upon completing his masters in 2003, Jack returned to The Seafood Restaurant as commis chef. After two years, he took up the position of sous chef at Rick Stein's Cafe .
Following this, Jack worked at Parisian bistro Régalade, which ignited a passion for travel and a period of travelling the world working in restaurant kitchens, including a stint at Tetsuya's in Sydney.
Upon his return to Padstow he re-entered The Seafood Restaurant as sous chef before moving on to a tournant role across the whole company, becoming executive development chef. Jack participates in Cook with Jack Stein courses at Rick Stein's Cookery School, where students cook alongside him. He also returned to the west coast of Australia, where he filmed Jack Stein Down Under: Born to Cook, which explored the cuisine of the region and saw Jack cooking up dishes with produce he discovered along the way. The show aired on UKTV Good Food in August 2017.
Jack's debut cookbook Jack Stein's World on a Plate was published by Bloomsbury in 2018.
Jack has also been an ambassador for the St Austell Brewery.
Jack's television profile is rising fast. In the first half of 2019, he filmed the second series of Born to Cook and a series with his brother called Wine, Dine, Stein for the South African market. He's also filmed Inside the Box which was shown on Good Food in 2019.