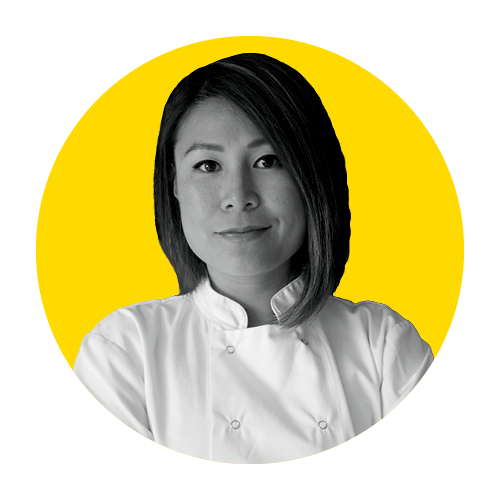 Ping Coombes
Born and raised in the town of Ipoh, Malaysia, which is famous for its pomelo fruit, chicken noodles and Ipoh white coffee, Ping grew up with amazing food around her and was inspired by her mother's cookery. She began to learn traditional skills, starting with the basics — how to hold the 'wok chan' (the ladle). Perhaps most inspiring to Ping was her mother's way of showing love and passion through cooking, something that's hugely important in Ping's food ethos. Having lived in the UK and travelled around Europe, she draws inspiration from her heritage but delivers her food with modern twists, adapting to ingredients that can be found locally.
Ping Coombes first won MasterChef in 2014, with food inspired by her Malaysian heritage. She went on to win BBC MasterChef Champion of Champions in 2021, making her a double MasterChef Champion.
Her recipes are frequently featured in various big food magazines and newspapers including Delicious, BBC Good Food and Olive. She's also featured in the Waitrose At Home series online and Waitrose Weekend.
Ping launched her own food brand during lockdown — along with her husband — called Ping At Home, a chilled meals service specialising in Malaysian foods.
Ping's first book, Malaysia, is in its third reprint due to popular demand and won the Asia category in the Gourmand World Cookbook Award.
Ping has also contributed to three MasterChef cookbooks, MasterChef Street Food of the World, MasterChef Kitchen Bible and MasterChef The Classics with a Twist.